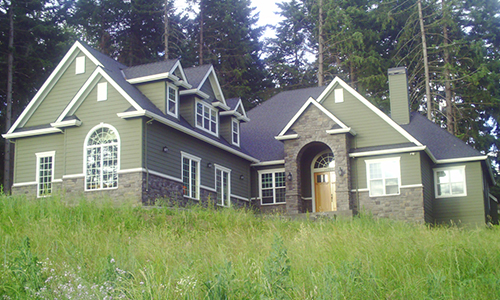 A great paint job can increase your home's curb appeal, not only making it look better but also increasing its value on the market. But not just any old coat of paint will do—it needs to be one applied diligently by a professional, using only the highest quality products. If you're ready to reinvigorate your exterior, C B Paint Co. is ready to get to work!
Home Painting
Unlike other home painting companies that work quick and leave behind slap-dash work, we take the time to make sure every stroke is applied with precision and care. In fact, we're one of the few painters to apply two coats standard on every job! This means you're guaranteed perfect coats and optimal coverage, for a finished façade that's nothing short of immaculate. We truly take pride in every house painting in Aloha, OR.
In addition to doing quality work, we also maintain the utmost safety standards and act with professionalism at all times. Our goal is to work efficiently, without any setbacks or damage to your property.
Decks Staining and Painting
If you're fortunate enough to have a deck, we're ready to make it shine! As a full-service exterior painter in Aloha, OR, we're able to properly paint and stain decks to breathe new life into them and make sure they weather the elements heartily for years to come. We can work with you to coordinate a stain or paint color that's complementary to your home and will make sure no inch of the deck goes unattended during the restoration process.
Boost Your Curb Appeal
Your home deserves to look its best! Sometimes, the simplest solution is also the best—like a fresh paint job from C B Paint Co. Contact us today at 503-519-9237 to schedule a free consultation and to get an estimate on service. We'll be glad to help you discover just how truly amazing your home can look with the right finish.