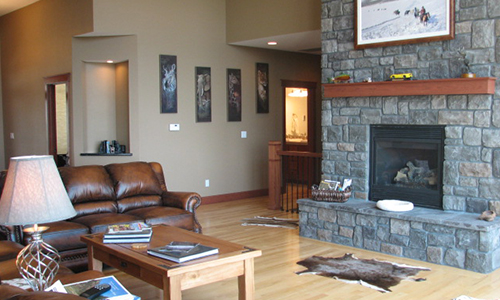 Has the time come to refresh your home's interior and update its look? The first thing you need to do is hire an interior painter in Aloha, OR! C B Paint Co. is ready to paint for you, with seasoned professionals who take pride in what they do and a proven track record of excellence that speaks for itself. No matter how big or small your home or what style you want it painted in, we aim to provide bold, beautiful results.
High-Quality Brushwork
The chief reason to hire a professional painter for your home's interior is because wall painting in Aloha, OR isn't as easy as you might think! Irregular brush strokes and minor imperfections can easily show up over time unless the paint is applied precisely and carefully by an expert hand. At C B Paint Co., quality brushwork is one of our fundamentals, meaning you can expect a flawless coat of paint in any room of your home.
Rooms We Paint
No matter what room of the home you're looking to refresh and update, C B Paint Co. is ready to assist. We welcome interior home painting projects of all sizes and scopes—from single rooms to entire homes and everything in between.
Some of the specific rooms we address include:
Basements
Bathrooms
Bedrooms
Dining rooms
Doors
Foyers

Hallways
Home offices
Kitchens
Living rooms
Nurseries
Windows
We can also work with you to paint any area of your home that may not be listed above. Our ability to work within the parameters of your home and within your expectations means we're always able to deliver the results you want to see.
Schedule a Consultation
Ready to paint your home's interior? Get started with a free quote from our team today! Give us a call at 503-519-9237 and we'll be glad to discuss the scope of work, as well as any specific details you need included. We're ready to get to work!