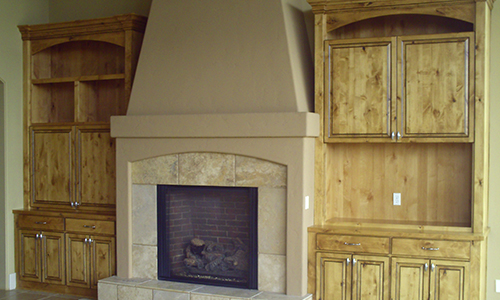 While some other painting companies work exclusively with paint, C B Paint Co. goes above and beyond to deliver a variety of specialty finishes as well. From a beautiful stain that emulates the natural qualities of your hardwoods, to a luxurious lacquer finish in Aloha, OR for your accent pieces, we'll gladly discuss specialty finishes with you to help you understand how to best bring the beauty of your home to the forefront.
Lacquer and Stain
Our specialty finishes center on high quality lacquers and beautiful, natural stains. For our lacquers, expect nothing short of stunning, luxurious results that dramatically accentuate the faces of cabinetry.
We also have a variety of colors and hues available for staining cabinets in Aloha, OR and can work to match existing stains, as well as offset hues to create a dramatic finished appearance. Our skilled brushwork only serves to enhance the stains and lacquers we apply!
Woodwork
We're well-versed in working with cabinets and other woodwork throughout your home. From new, unfinished cabinetry in your remodeled home to the treasured built-ins that have been there for decades, count on us to take the utmost care of your woodwork, to preserve its prestige and beauty. We can even tackle baseboards, mouldings, bannisters, mantles and other wood fixtures or accents in your home.
Bring Unique Appeal into Your Home
Looking for something that goes beyond a simple woodgrain aesthetic? Let C B Paint Co. stain your wood with a rich, warm hue or finish it with a perfectly-applied lacquer finish. In combination or as standalone services, we guarantee your woodwork—including cabinetry—will stand out vibrantly against the backdrop of whatever room they're in.
Contact us today at 503-519-9237 for more information about stain and lacquer services or to inquire about which might be right for the wood in your home.